Gary Woodill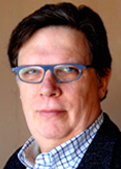 Gary Woodill, Ed.D., is CEO of i5 Research, where he conducts assessments and forecasting for emerging technologies. He is the author of The Mobile Learning Edge (McGraw-Hill, 2011) and co-author of Training and Collaboration with Virtual Worlds (McGraw-Hill, 2011).

Gary is also a senior analyst for Float Mobile Learning, producing white papers and research reports and contributing to the Float Learning blog. Gary was previously a Senior Analyst with the Brandon Hall Group and has been involved in numerous eLearning and mobile learning efforts.

He holds an Ed.D. degree in applied psychology from the Ontario Institute for Studies in Education (OISE) at the University of Toronto.
Presentation Title:
Big Data as an Emerging Trend in Mobile Learning
Synopsis:
The tsunami of data, information, and knowledge available today could not even be imagined by most people just a few years ago. As organizations move toward cloud computing and widespread use of mobile devices, employees find the amount of data available to them has increased significantly. Instead of learning a set curriculum, knowledge will be seen as dynamic, and the critical skill will be knowing how to see meaningful patterns and apply the knowledge that may be hidden in big data. What can be learned from big data using mobile devices? Lots!

In this online presentation, Dr. Gary Woodill will discuss the concepts of big data, cloud computing, and content curation, and will look at some of the approaches and tools for dealing with information for learning and development purposes. Case studies will show how some training departments and schools are using a big-data approach to produce learning analytics for their instructors executives. You'll see some new apps that use corporate data for knowledge discovery, visual insights, predictive analytics, and sentiment analysis, as well as personalized adaptive teaching from any location.
Disclaimer: The organiser reserves the right to change the talks, speakers and presentations without prior notice.